The narrative around sex has changed throughout generations, from our grandmothers, mothers and finally to the youth. As a social phenomenon, sex evolves through the years and our understanding of it changes as we grow older. Maybe, that is why intimacy, has become a  such dominant aspect of discussion in recent times.
Concepts like "aftercare", "we" time and non-sexual intimacy have become such an important part of the narrative around sex. Because while the adventure might seep away, care and affection should not.
And hence realism is a very intimate essential in sex.
But with porn consumption increasing day by day, the sexual images created by internet porn become the new normal. This was one of the first things said by Cindy gallop, founder of make love not porn, one of the first real-life sex site and forums to bring together people who appreciated real sex. With it's mistakes and all.
The nature of patriarchal porn
There have been scriptures about erotic love dating back to the 2nd century in india, one of the most prominent being the "kamasutra". Written in ancient sanskrit it can be considered the scripture of sex and was filled with several examples of male-dominant sexual positions. The man, had the choice, agency and the power to sexually dominate the women whilst giving her pleasure.
This has had a large effect on how indian society, even going way back into the 2nd century was influenced by patriarchal social and power systems. Women face so many issues stemming from these systems in their lives. This is especially seen in  women who have crossed a few phases like marriage and childbirth wherein the man decides when to engage in sex, leave at will and finally, not prioritise the needs and wants of their partners. This becomes common practice and hence, normal.
Porn has brought on several trends catering to men and their sexual, emotional and mental needs, while the female demographic is grossly unrepresented in porn categories. So much so, that the "machoism" shown in porn could lead to negative body image, over sexualisation and unrealistic perfectionism for women. Women in porn fall into a few archetypes of "beauty", which are defined under "perfect" body types and features to match. It often makes women feel inadequate and leads to self-esteem issues, anxiety and depression.
Women face a steep decline in mental health after they go through the process of childbirth and aging. As their bodies go through natural changes, it has often been seen that they feel increasingly neglected by their male partners. This ignorance is what happens when unrealistic sexual imagery becomes a benchmark, taking the "realistic nature" away from sex. Lovemaking with all its imperfections, is lost in the process.
According to a paper by patrick kimuyu called "internet pornography and its impact on human sexuality" , an increase in sexual harassment and extra marital affairs have been seen as effects  of mainstream porn. In a lot of indian communities, women stop having sex after childbirth completely, as there are various taboos attached to sex while breast-feeding and during pregnancies. Women often end up in a limbo of unfulfilled sexual desires and a decrease in libido as they are not expected to want sex.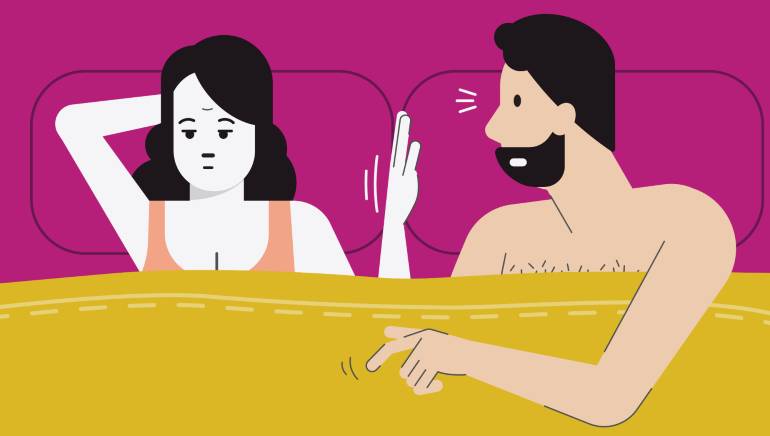 Bringing back normal sexual imagery has become evident as more and more people discuss non-sexual intimacy as a way to reconnect with their partners. Especially after the pandemic, the way sex is seen in mainstream and male-dominant porn is the talk of the past. With "feminist" porn and real-life sex videos gaining traction, sex as a whole is being seen as more of an intimate process. Touch, as a way to show care and affection, acceptance of one's vulnerabilities in bed and "aftercare"(the process of making the other person feel comfortable and secure) after sex has come into discussion and has been seen in female-oriented porn. These are all aspects of 'safe sex', which is one of the basic ideals that bleü stands by, in its belief and its products.
Women taking the lead and owning their right to pleasure are coming up in different ways. More so, some channels even showcase realistic bodies and gentler ways of intimacy.  
But women, especially women in the Indian subcontinent are still struggling to place their basic intimate and sexual needs to their partners. Worried about taboos they would face from their families and communities, they lead a life of suppression. The effect on their mental health is dominant  with severe self-esteem and body image problems to match.
"I don't feel beautiful anymore", says 36 year old Ananya (name changed), an active and wonderful mother of 2 and a homemaker for her family. "we've never spoken about sex in our house, i mean who has? I had always assumed that it wasn't something to even be discussed until marriage". She hasn't been reminded of how she feels around her husband as he leads a separate life at work, absent from his family and especially her. And even after 12 years of marriage, they're strangers again.
Story of many women in India
This is a story of so many women in india, with a report by the indian menopause society which states, that older women are removed from the narrative of sex, to a point where a nation-wide survey of thousands of indian households only includes women spanning from the age of 15-49. Women above 49 are not even represented in the survey making their issues like dealing with  menopausal and hormonal changes irrelevant and ignored.
Societal pressures, neglect, ignorance and lack of libido for women within indian societal systems is evident. This begs the requirement of awareness in discussion groups, forums and most importantly, within our families and communities about how sex plays an essential role in keeping family dynamics healthy, with each member being cherished and heard.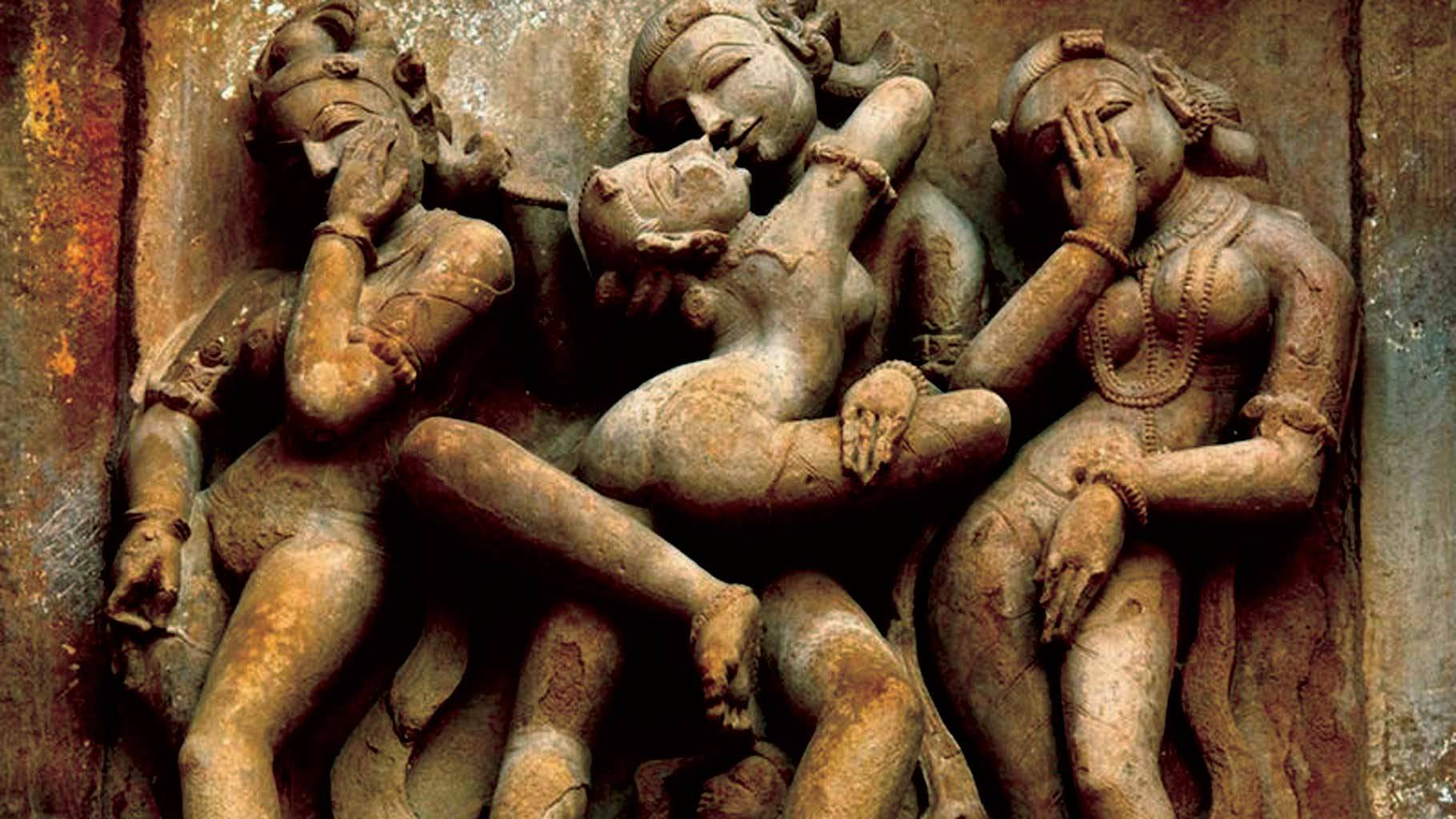 India has regressed from the land of kamasutra (s)experts to the country that lacks sex education.
Keeping your sexual wellness in mind and sensitivity to latex, we now offer latex free vegan condoms, for a beautiful experience.