Dear mumma,
You would have envisioned your baby grow;
To hold those little arms and little toes.
Dreamt of those glassy eyes,
And wished to sing a lullaby.
Now that you can't hold your little one,
Your heart should weigh a ton.
I know the hurt penetrates deep inside;
I hear, your silent cry!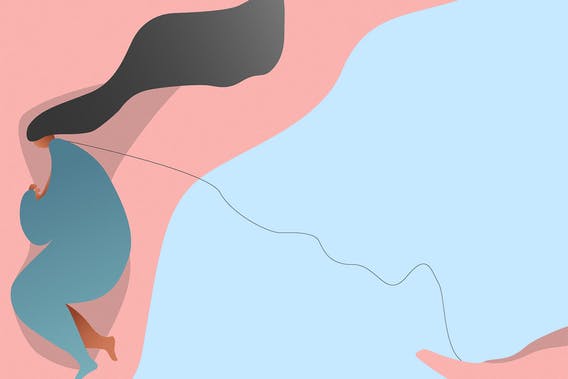 If you are one of those mom's who has lost their little ones, I feel you! You must be shell shocked and consumed by grief. No amount of consolation could wash away your grief and trauma.
I know, the minute a woman hears the good news, it's not her pregnancy; but, her baby! Regardless of how long you were pregnant, your loss may feel very real; and it is. Losing a pregnancy is losing a child!
But if you are on the verge of breaking down; if your anger, guilt or disappointment seems to be eating you from within, seek help! A therapist or counselor will be able to help you and your partner, navigate through your turmoil.
 You may find the term 'You are not alone in this', too cliche and humdrum. But finding the right support group can work miracles and liberate you. Reach out to supporting groups online and it will bring you relief to be among people who understand; people who have been through the same tragedy. You could open up without fear of judgement.
You might be bombarded by opinions to try conceiving again, as though it is the ultimate solution to get rid of your suffering completely. I know mumma, conceiving will not necessarily erase those painful feelings. While their advice may be well-meaning, you do not need to think about trying to conceive again until you are both ready. Acknowledging your pregnancy loss in a way that is meaningful to you is essential to moving on. 
Don't blame yourself for the loss; and most importantly, don't blame your partner too. Reaffirm this everyday. Talk, listen, and process together. Regardless of your way of grieving, take the space you need but don't alienate them. Trust me, an estranged relationship will only be more traumatic now. Pay heed to their way of grieving and remember you are in this together.
 The hindsight might hinder you from even thinking about another pregnancy. But remember, healthy pregnancy is possible (85%) after pregnancy loss! There is no perfect amount of time to wait before trying to conceive again. Take your time brave lady; vent it all out. But take heart in knowing that most women who have gone through pregnancy loss go on to have healthy babies.
 I know all this and believe in every word, because I was you!
With love,
Someone like you.