You might have hundreds of checklists on the internet to plan your baby shower. Let me tell you, this is the guide you'll refer to after you have a look at your baby shower checklist because –
this is a shopping guide and not a checklist! Read on to find a lot of ideas outside your checklist to match your style and light on your pocket!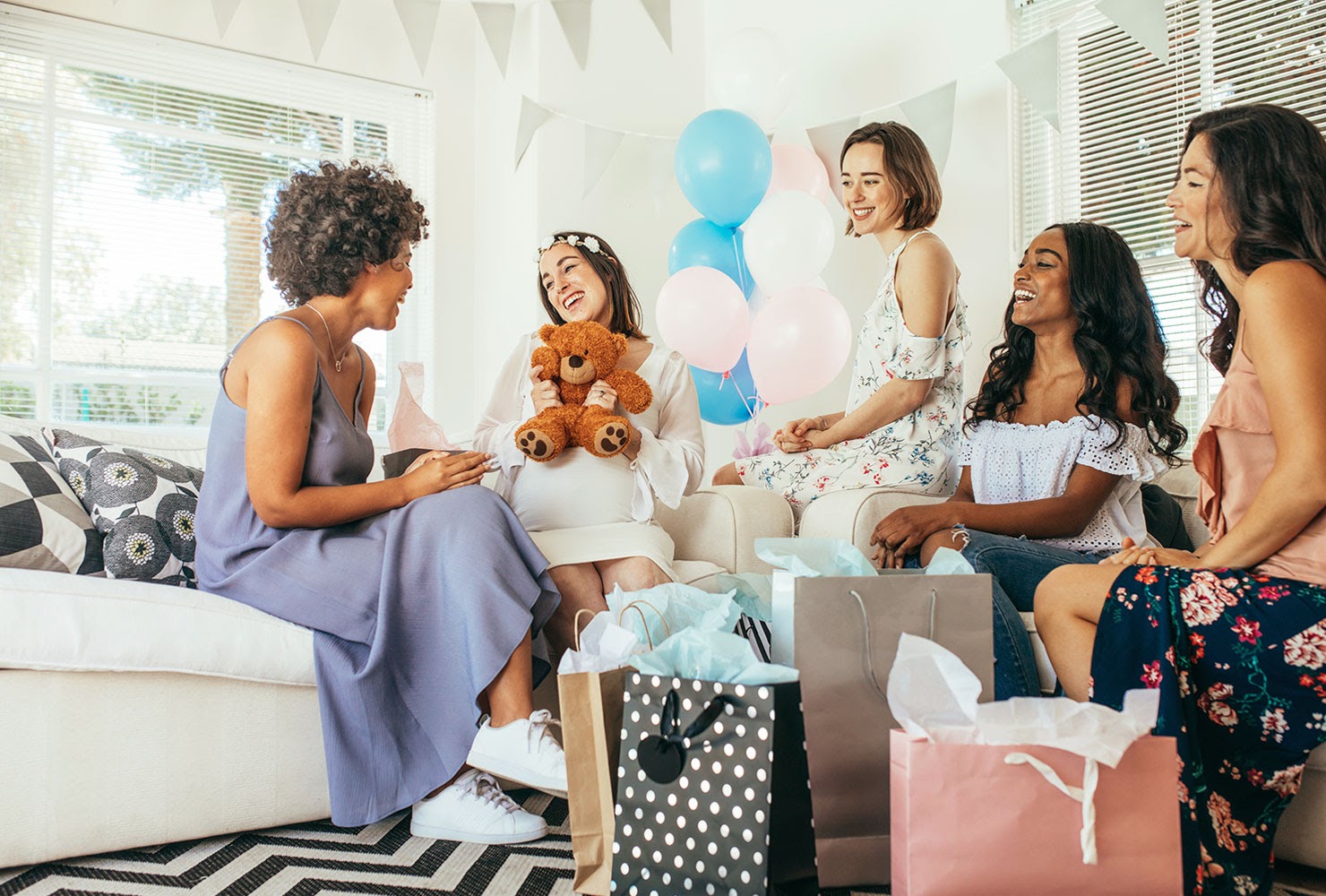 Every baby deserves a celebration, whether they're being born into a family, carried by a surrogate, or lovingly adopted. It does not matter whether they're the first child in a family or the second or the third. But no matter how the baby arrives or which gender, one thing is for certain: baby showers can be a fun and special way to welcome them into the world and celebrate the parents at the same time.
If you're planning a baby shower, or if you're having one planned for you (congratulations, by the way!), you might've already figured out this party involves a lot of tasks. From themes and food to RSVP management and gift tracking, there's a lot to remember.
So we've created an ultimate shopping guide cum checklist to help you plan the most memorable baby shower ever with the budget you have. We hope you can eliminate some of the stress that comes with party planning and focus on having fun with it.
Choose the time & venue
Though this one is not a shopping checklist – but sure it has to be ticked off the list to plan the other things and match.
You have ample options. You can either choose the best inexpensive venue – your home where you can have an intimate affair with your family and close friends or throw a grand gala party in an Airbnb or banquet hall. First, choose the venue pay lok for the proximity from your house and it's accessibility. Then start deciding the perfect time of the day for the party.
An evening tea followed by dinner and dessert is a lovely way to celebrate the mom-to-be. You want enough options so that you can also avoid food that is not safe to eat during pregnancy and still find plenty that works for you. There may also be vegans and vegetarians, so please be mindful.
Desserts
Opt for mess-free desserts. Make it easy for guests to circulate by sticking with cookies, cupcakes, brownies, and other finger foods. Filled pastries and warm desserts are more challenging to eat while standing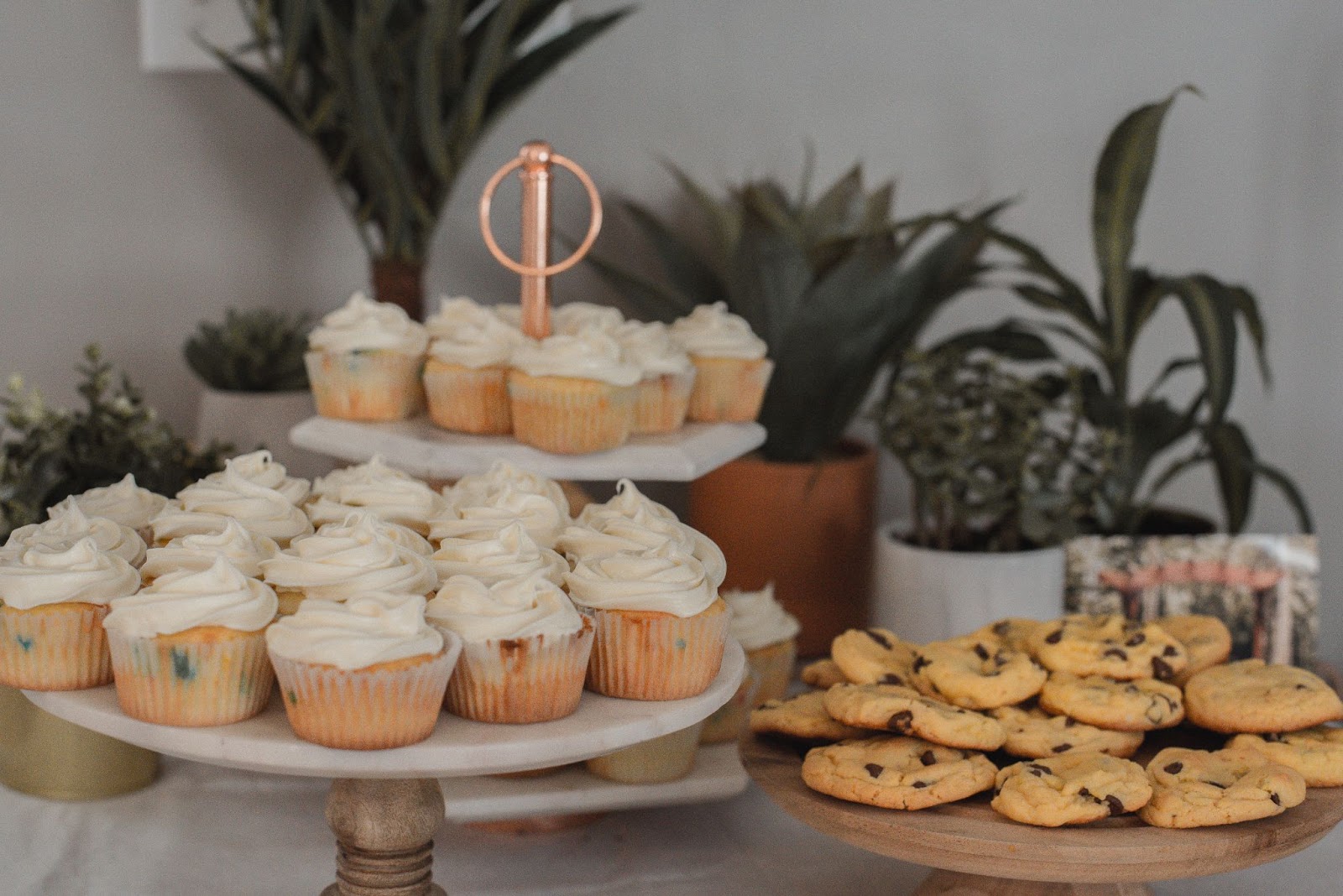 Pro tip: If you choose to host your baby shower in the morning, it's a great way to save money. You can have a bagel bar or a yogurt bar with pancakes and fruits.
Baby Shower Decoration, Tips and ideas
Family and friends and of course the mom-to-be make the party but it is still fun to create lovely surroundings with decorations.
You can do it at all budget. You can hire a decor and show around the place where you are planning to host the party. They would be able to show some of their past work and let you know what can or cannot be done. You can also let them know your theme or any idea that you have in mind so that they can work on it and let you know the budget and ideas.
Decorations can get pretty expensive but do you know that you can make or purchase inexpensive baby shower decorations that look amazing and don't break the bank?
Homemade baby shower decorations can be just as beautiful as store-bought items or a decor hired that you often pay a small fortune for. Homemade decorations typically inspire conversation and admiration and are more meaningful to the parents-to-be because they were created with love and care.
These cute baby shower decorations for tables will complement any theme or vibe.
1. Focal Points
You can be extravagant or choose to have a minimalist decoration. Focus on a couple of places and make them stand out. Decorate the food table and mom's chair. Hang a garland with baby's breath or wreath above the gift table.
2. Everyone loves a good centerpiece!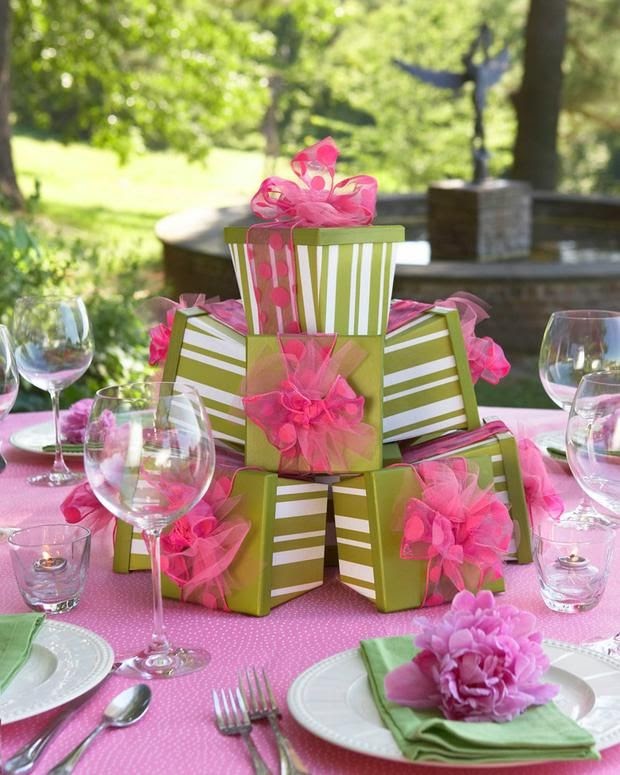 When planning decor, it is worth spending some and creativity on your table centerpieces. The guests spend most of their party time seated at tables eating, socializing, and playing games, so centerpieces, tablecloths, and table-related decor end up getting a lot of eyeballs on them.
Pro tip: Use baby shower favors as centerpieces. A lovely candle holder would be awesome!
3. Theme or No Theme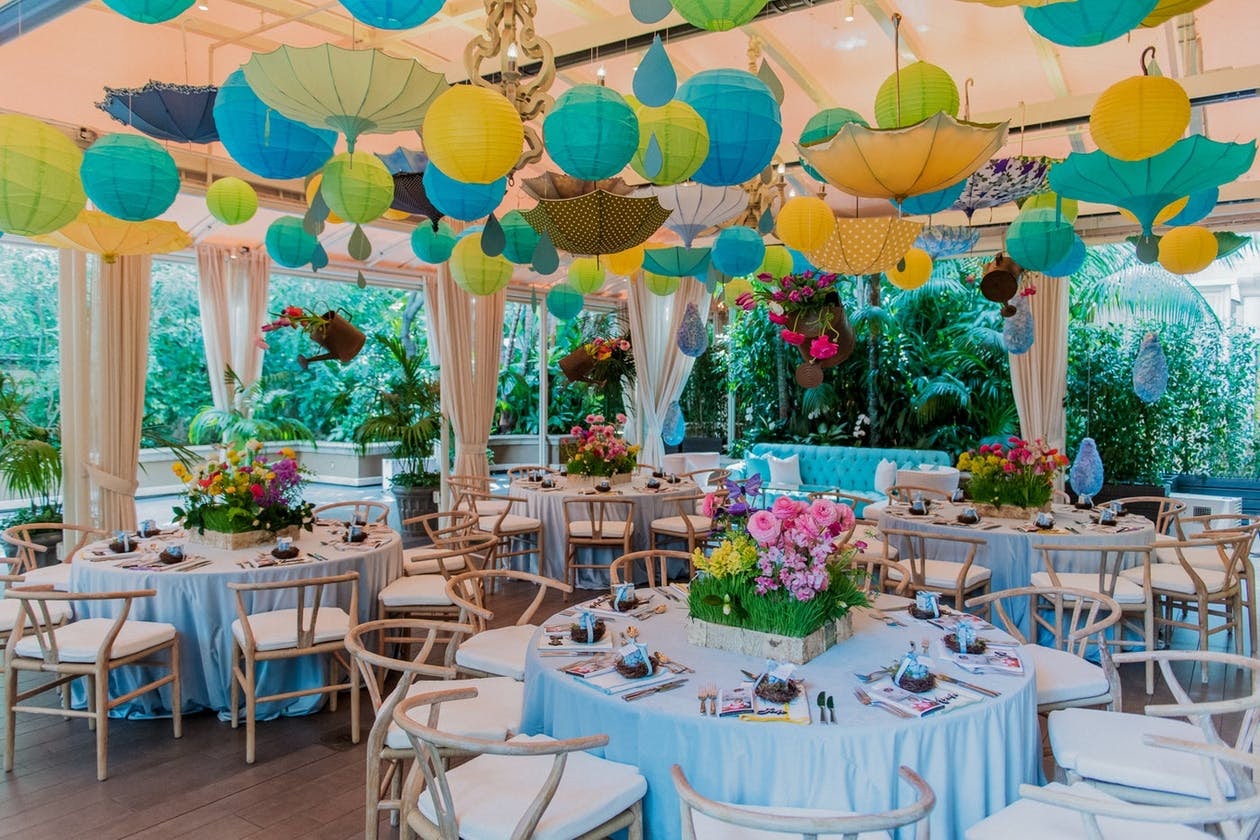 You can choose to have a theme or just have a colour theme. Clour theme is much easier when you have to buy decor in the same colour. If you have ample time and have a better budget, you can plan a theme like – Game of Thrones theme, Harry Potter theme or maybe a Unicorn theme. You can go wild on your choices! Most of the ideas work for either gender.
But there are, of course, many baby shower themes for boys and girls that can be done.
4. Printables
Printables are a easy way to decorate the shower. Not only easy but cheap, pretty and easily available. You do not have to hunt much on this.
You can find or make fun quirky signs, banners, coasters, water bottle labels, and so on.
5. First always "shop" at your house.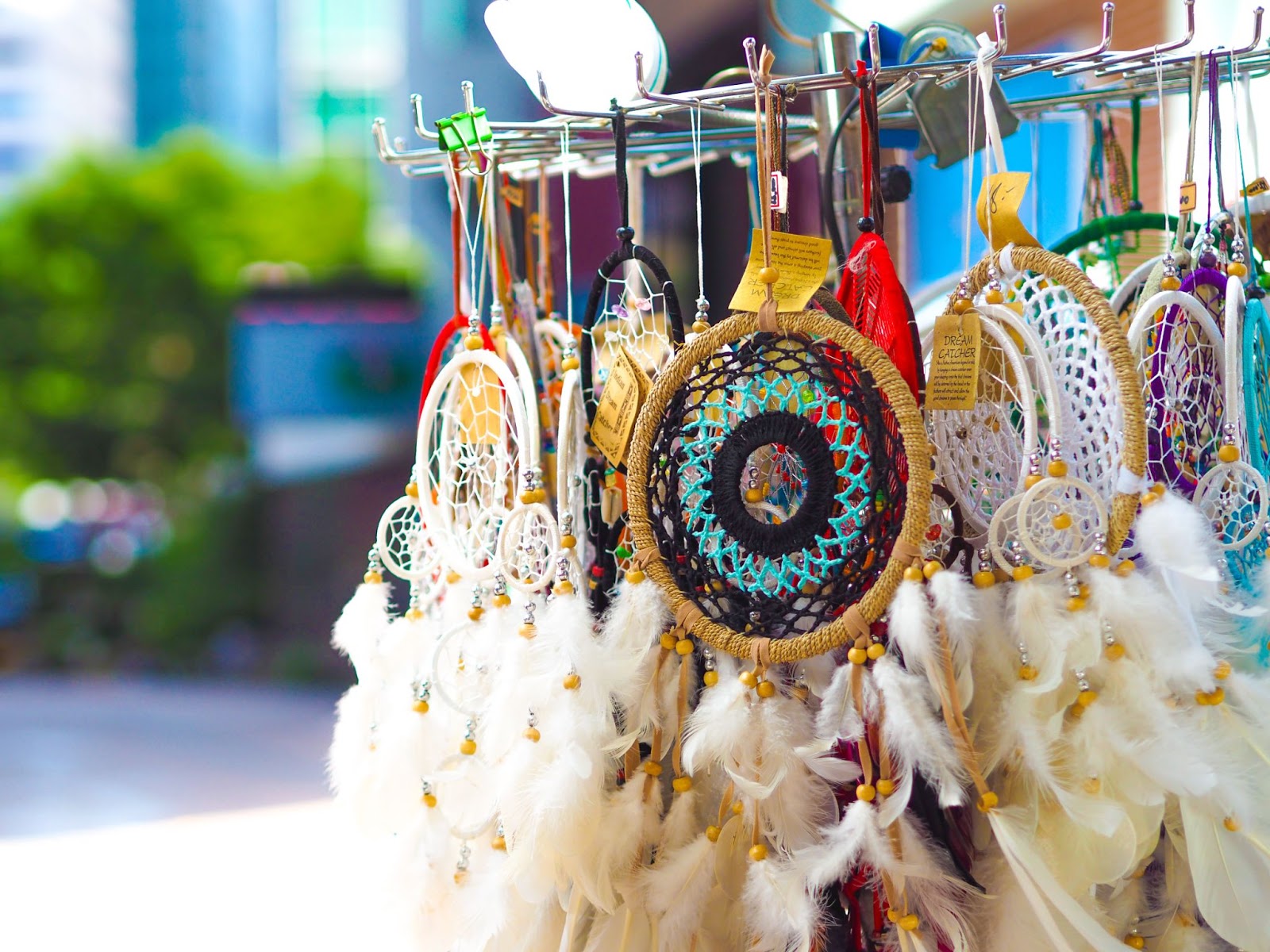 Look around. Check if anything in your home that you can use as a decoration.
Vases (wrap some tulle around them, flowers from your garden or from the nearest flower shop)
Paintings (would look nice on a gift table)
Candles (place on mirror squares or circles)
Toys
Dreamcatchers
Pro tip: You might also have a good collection of baskets like a cute wire basket that can be used for cards, advice for mom from the guests etc.
6. Showcase the element
Do you know that a small green plant or candle can look flat, but if you put it on a stand, it will change the whole look.
An easy and cheap way to add dimension is by wrapping boxes with gift wrapping paper and placing your choice of centerpieces on top of them.
7. Table Cloth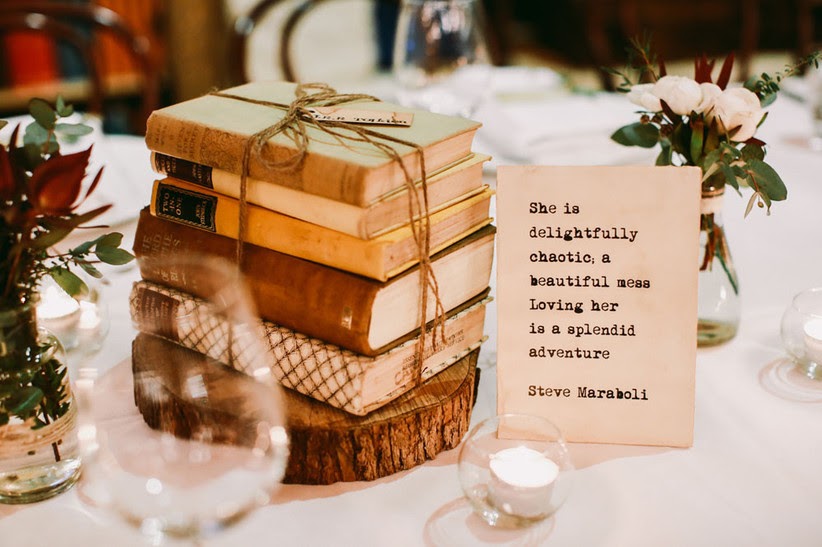 A table is never complete without it's table cloth. Shop for a wide range of table cloth to match the aesthitic look or something that goes well with the theme of the baby shower.
8. Decoration Must haves:
Tassels

Backdrops

Streamers

Flowers

Ribbons

Balloon

9. Decorate With Baby Items
Baby Bottle Vases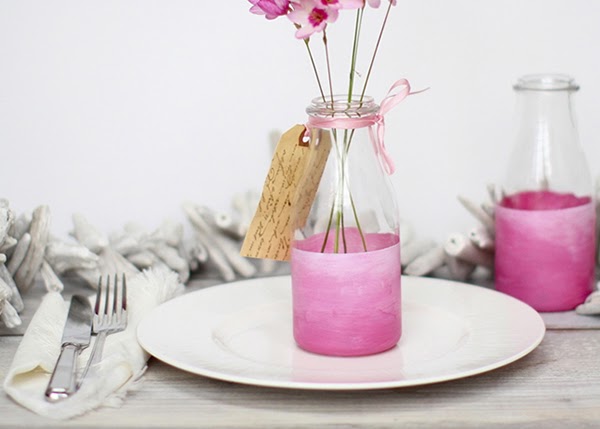 Convert baby feeding bottles or water bottles into adorable little flower vases that you can place on tables around the room. You can order fresh-cut flowers the day before the shower and keep them in your refrigerator. You can create a small bouquet for each bottle. If you do not have the time to get fresh flowers, you can make these decorations ahead of time, by using faux flowers.
10. Books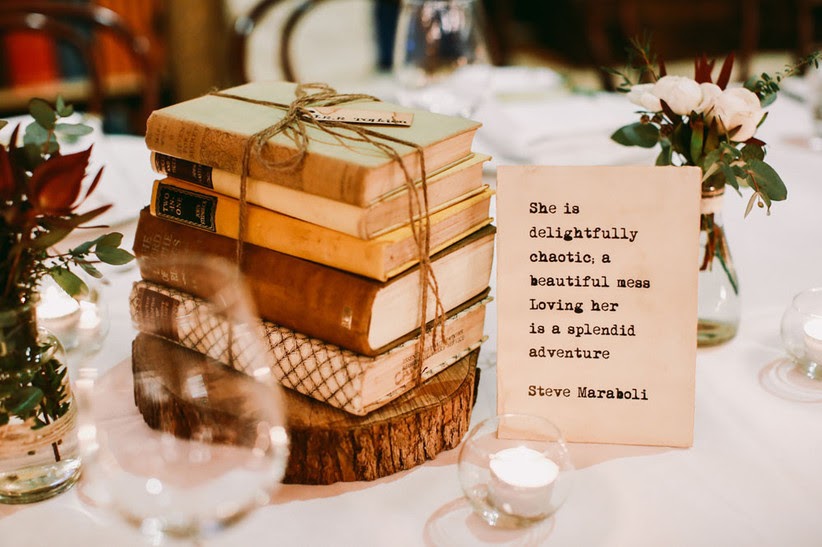 Who thought books could be a great decor material? Kids books stacked on the table with a cute teddy bear or a barbie sitting on top make a fun centerpiece. You can borrow books from your friends or neighbours.
11. Diaper Cakes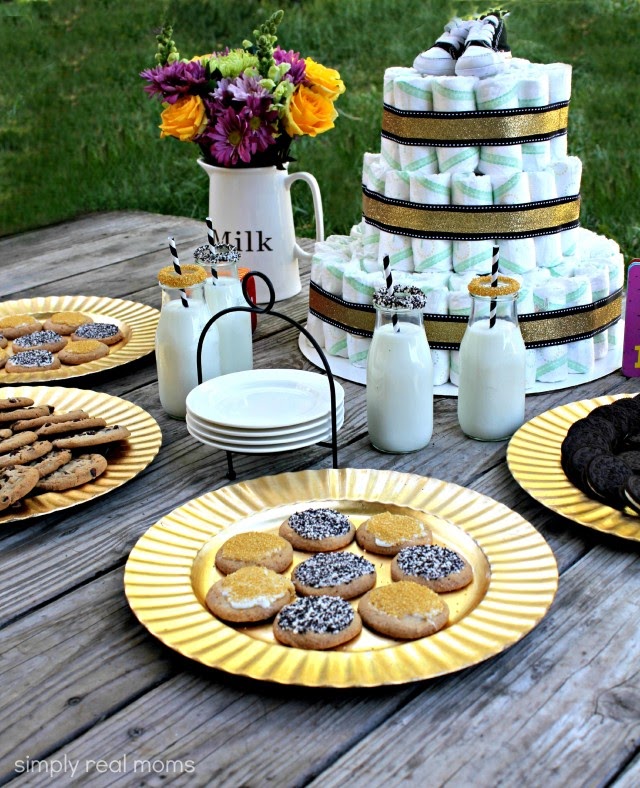 Diaper cakes are the new trend. They are cute and fairly easy to make. You can use to tie them with the themed ribbon colour. They ofcourse will be of great use later as you will always be in short of them.
12. Lanterns and chandelier
They can be found in almost all home decor stores. You can match the dim or bright lighting according to the time of the party and the ambience. They come in variety of budget, shapes and sizes.
And yeah, who doesn't like to set the mood with lights?
13. Baby Shower Blocks
These fun transparent baby shower blocks make a stunning decoration. Fill them with balloons that go with the baby shower color theme.
I also love the idea of a teddy bear holding onto the balloons.
Baby Shower games
Baby shower games and activities are a great way to provide little entertainment. There are many exciting baby shower games and activities to choose from. Plan the games and purchase any props required for the games.
Baby Shower Prizes for Guests
Delight your game winners with baby shower game prizes. Often the game prizes are a little more pricey than the favors since only one person per game gets one.
You can also make Any Prize Fit Your Theme With Matching Colors
It is great when the prizes and favors match your theme or make them work with your theme by using your theme colors.
You could tie a piece of tulle or ribbon around the present and make a little tag that goes with the theme.
Lots of little items you can give to the winner:
Gift Cards
Cookie or dessert jar
Nail Polish with a tag "you nailed it"
Insulated Mug
Soy Candle
Handmade Soaps
Carry on Bag for Travelers… goes well with Adventure Begins
Baby Shower Favors for a lesser budget
In addition, to thank you cards, baby shower favors thank the guest for coming and making the baby shower special. You can choose to be splendid and customise it for your friends and family if you have a intimate affair. However, if the guests are extended members, you can also find amazing choices of favour within your budget.
1. Check The Bins At the Checkouts for Favors
Many stores like H&M, Lifestyle, and Pantaloons have bins full of inexpensive and cute items near the checkouts. A great place to find creative baby shower favors or prizes on a small budget.
2. Inexpensive Baby Shower Favors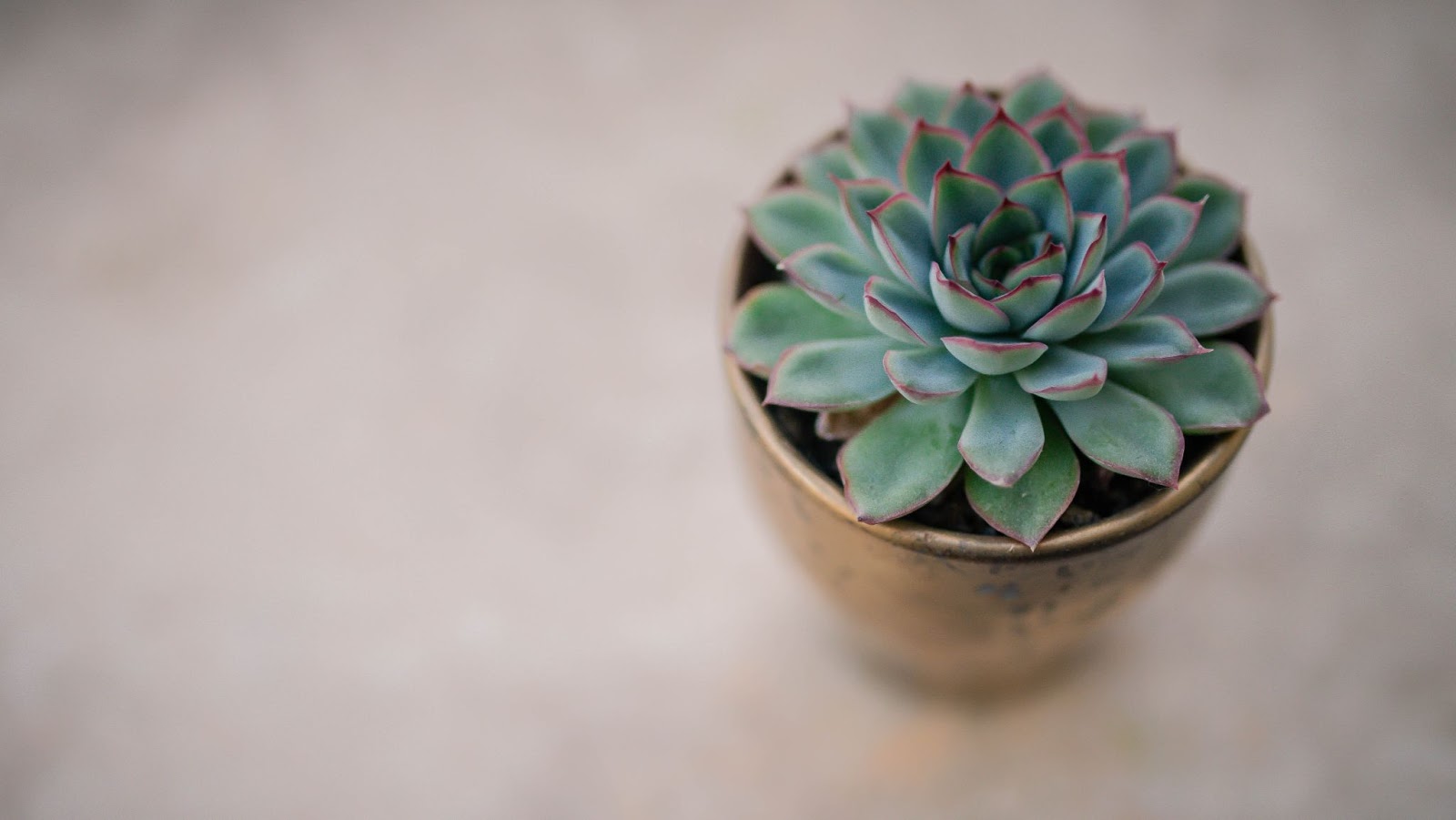 Succulents or Cactus
Cookie jar
Pop Corn with "ready to pop"-tag
Nuts & Dry fruits
You can almost never go wrong with chocolate and another sweet idea is to give Hershey's chocolate bars. You've probably seen the ones with pink or blue letters – Hershey or Hershey.
Hair Ties or Scrunchies